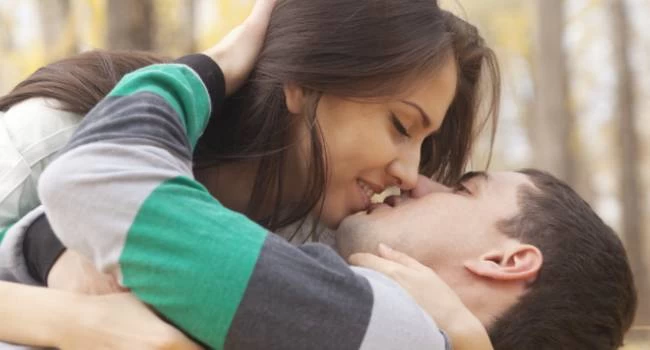 Anytime is a perfect time to get groovy and have sex with your partner! And, this notion stands fairer when we talk about getting cosy in the fall season.
Autumn embarks the onset of winter. So, why not enjoy this fall by taking out time for your partner from the daily routine and pave the way for a hearty lovemaking session throughout the cold season? Sounds exciting, right?
Take a step forward and follow some awesome ways to attract your partner this autumn season for an intense sex date.
Best sex positions
We all know how much sex positions contribute to igniting the spark under the sheets. That said, we cannot overlook them, in fact, experiment with some out-of-the-box positions to surprise our partners in the most exhilarating ways.
Leaf blower sex position is in trend during the autumn season. The name resonates with the nature of autumn at the same time is appreciated by couples to add newness to their lovemaking sessions. Moreover, for some, it is one of the reasons to get intimate and explore different sides of each other. Likewise, leaf bowler are other positions for autumn sex dates to stimulate sex drive and have a better orgasm.
Creative foreplay
"There isn't anything other than foreplay to clearly convey your desires to your partner"
Foreplay is one of the effective ways to get closer to your partner. It is usually the beginning of lovemaking sessions. The trick to starting foreplay holds the key to unlocking thrilling intercourse. And, this is the part where you can get as much creative as you can. For instance, you can integrate a fruity flavoured condom, just for the autumn occasion, to juice up the environment overall. Since autumns are pretty dry, making this change can be fruitful for a long-lasting and enjoyable sex date.
Private picnics or sex dates
Why have all the fun in your loving abode? Widen your horizons to explore places to get cosy. Plan private picnics or movie nights with your partner. This activity will give you enough time to communicate and get closer to your partner.
Furthermore, hanging out at different places will add a beautiful remembrance in your memory book to cherish in the future.
Don't forget to carry your companion—a ribbed or dotted condom. You never know when things start to get spiced up between you two. Besides, it will not only elevate the experience but provide protection against unwanted STIs and pregnancies.
Closing thoughts
Make this fall a season of love by following the above-covered points. Believe in yourself and stay true to your partner about your feelings for them to participate in sexual intercourse to the fullest. Besides, take the Manforce road of durable and good quality different types of condoms to rest assured.
You can always explore our website to get better insights into our products.