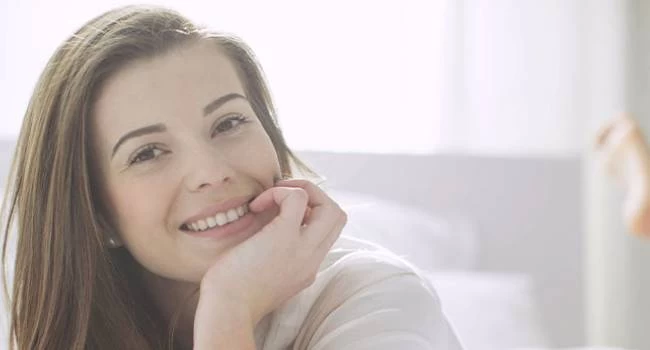 She is cute, she is sensitive and she is sexy for sure. Your woman means the world to you. This is why you want to try everything to pamper her sexual desires under the sheets. Also, the greatest joy men can achieve in sex life is to satisfy women in bed. Don't you agree?
If you are looking for ways to have delightful lovemaking sessions with your partner, you may have hit the jackpot. This article is all about tips and tricks to please your woman in bed. Yes, there is no denying that women tend to take time to get aroused, but once you light the fire your woman will definitely play along with it. However, this might be a challenging task but not to worry, you can do it!
Amazing hacks to turn her on and enjoy sex to the fullest
Whisper sweet things and get to know her likes and dislikes
One of the best tips to please your woman in bed is to keep whispering something nice and sweet in her ears. It will cause the sensation and turn her on.
Furthermore, communicate properly. Try to start a conversation to know what she likes or dislikes. After knowing, try to incorporate desirable things and omit unfavourable scenarios. It will make her fall for you all over again and result in better sex.
Foreplay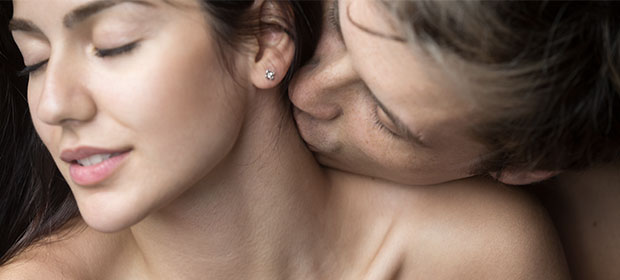 "Create sensation before the main event to spice things up"
Patience and buildup are the keys to having a pleasurable time with your partner. Especially, women love foreplay for a better climax. The more you put in the effort and play with her body, integrate flavoured condoms and kissing, the greater will be the satisfaction of the main event. So, take your time before the main event/ sexual intercourse and witness the magic in the end.
While you are at it, consider role-playing to make foreplay a little more interesting and enjoyable. It will increase the excitement and make your act really last.
Use toys and different types of condoms
"Explore the wide variety of condoms to add different flavours and textures to lovemaking sessions."
Another effective way is to consider sex toys and various condoms. Today, there are numerous types of condoms available in the market. These may include dotted, lubricated or ultrathin condoms. You can try them to spice things up and get rid of boring sessions.
Some women also like to play with sex toys. It aids in stimulation and helps reach orgasm. Furthermore, bringing toys in the lovemaking sessions creates an opportunity for her to open up and feel the vibe of sex. As a result, she will perform better and be delighted by the sexual intercourse.
And there's more…
Along with these, letting her know how much you love turning her on, dressing well and smelling good to please her are some other ways to have an exhilarating session. Just follow these tips to make a real bond with your partner and enjoy beautiful moments with her. Furthermore, if you are worried about where to search for good quality and different types of condoms, look no further.Manforce Condoms offers a wide range of condoms to help you cherish your physical bond forever.