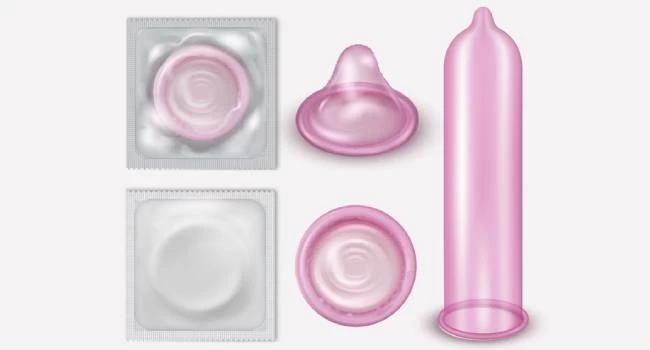 Condoms are a great addition to sexual intercourse. Whether it is flavoured, dotted, or ultrathin condoms, they make every lovemaking session more engaging and interesting.
However, apart from the fun they bring in the intercourse, they also play a crucial role in protecting you from unwanted pregnancies and STIs. Almost every couple considers condoms for safety as well as to intensify and increase engagement in their physical relationships. But, contraceptives can only perform well or give desired results if used correctly. There are certain protocols and measures to be followed at the time of application, during the intimacy sessions, and even while removing it. Achieving them righteously will help you to lead a happy and healthy sex life.
Thinking about where to look for the right and wrong ways of using condoms to prevent any mishaps?
Here they are:
Condom- Dos
It's great to be prepared beforehand. So, do carry an extra pack of your favourite condoms with you to continue the amazing intercourse session without interruptions. Also, you can consider flavoured condoms for foreplay to extend climaxing and overall deed.
Do try multiple flavours, and types of condoms to make a perfect choice and add new experiences to your sex life.
Remember to check the expiry date mentioned on the pack of the condom to avoid leakage and undesirable consequences.
Make sure to put on the condom correctly to avoid fitting issues before starting the main event.
Try a water-based lube to increase the intensity and sensuality of sexual intercourse to make sex feel even better.
These are some interesting and necessary do's of using condoms. Now it's time to discover some essential don'ts of using condoms.
Condom- Don'ts
Never open the packet with your teeth, scissors or any sharp objects to prevent tearing of the condom.
Avoid keeping condoms at hot places as it can damage them.
Do not use more than one condom at a time. As more condoms simply don't mean increased protection.
Just never flush down the condom in the toilet. Instead, tie a knot from the end and dispose of it safely without getting the fluid spilt.
Do not try oil-based products such as vaseline, body lotions, and moisturizers on condoms as lubes. This will only damage the contraceptive.
Some people might find condoms to be a mood killer. But, it should not be the case. Condoms act as a barrier between genitals and when applied correctly can also contribute to having the best and the most pleasurable sex. So, try different condoms like flavoured condoms for foreplay or dotted condoms to raise the heat between you two. Find a suitable condom for yourself to elevate the mood during intercourse.
Moreover, choose the finest one from the best manufacturers of condoms in India like Manforce condoms for optimum effectiveness, safety and increased exhilarating experience in the lovemaking sessions.