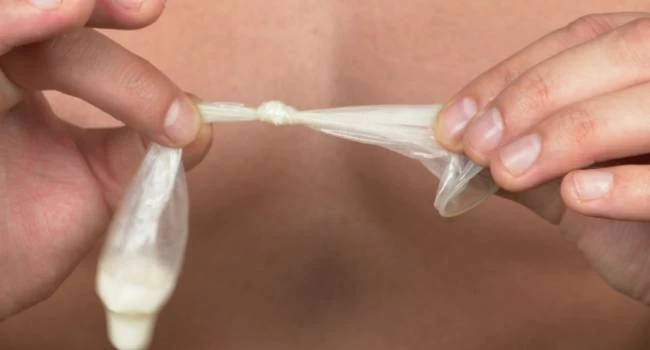 Condoms are indispensable elements of intense and safe lovemaking sessions. There are different types of condoms available in the market with distinct flavours, thickness, texture, lubrication, etc.
They are all effective and help prevent STIs, pregnancies, and other infections. Every couple considers the desired protection to ignite the spark in their sexual relationship.
Besides, you must have heard or seen articles over the internet about how to put on a condom correctly, ways to get maximum benefits from a condom, and how to prevent condom breakage. Couples generally look for the same as they want to make their special moments exotic and pleasurable. However, they sometimes overlook the disposing part.
In this write-up, we will highlight the importance of hygienically disposing off condom after an elating sexual experience.
How to dispose off a condom correctly?
"Sexual Hygiene is important for a pleasurable sex life"
Step 1- Remove the condom carefully
Try not to shake the protection, it can spill the fluid and cause undesirable infections. Plus, you might not want to spend another 20-30 minutes cleaning after delightful sexual intercourse. Hence, pull from the tip and pay attention to what you are doing to avoid mishaps.
Step 2- Tie the condom Ever tied a balloon?
The condom will be tied off the same way as a balloon, after getting it off from your body. Make a loop near the opening and pull the ring through it to tightly seal the condom. This practice will limit not only the odour but also the spillage.
Step 3- Wrap it up and put it in the garbage
Wrap the used condom in a tissue or a paper bag to keep your hands clean and prevent the condom from being unsightly in the trash. After this, dispose it off in the dustbin safely. Whether you are using a flavoured, ultrathin, ribbed or dotted condom, following the above-mentioned steps is imperative to be safe from trouble, especially from unwanted diseases or infections.
Common things to avoid while disposing off the condom
We have enlisted two potential mistakes people commit while disposing off the condom after their sessions. Read on to beware.
Throwing them in the toilet: Condoms must not be flushed out in the toilet as they will clog it.
Damping them outside: Do not litter outside as it is a bio-hazard. Animals can consume them which is harmful to their health. Even your children may play with it and get sick.
Healthy sex life is what contributes to building a stronger relationship. Hence, avoiding these common mistakes can be of great help.
Furthermore, buying the best-selling condom like Manforce Condoms from a top manufacturer can aid in the process of overcoming condom failure or breakage as they are made from supreme latex quality. So, carry on your journey of exploring your and your partner's exciting sides with us and make every moment special together.