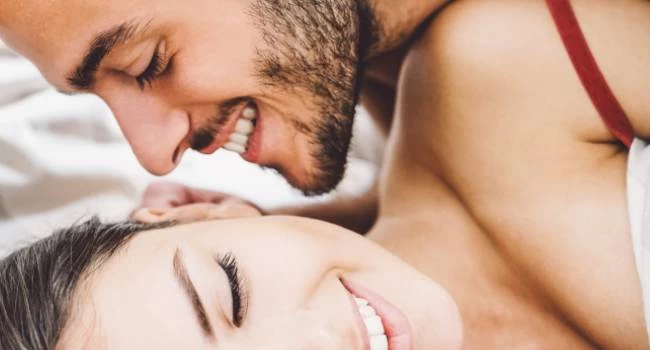 Who doesn't want to cherish memorable intimate moments with their partners? Satisfying each other's physical and emotional desires is vital for keeping the spark alive in a relationship.
Couples, however, overlook the importance of foreplay in their haste to reach the climax. Remember, every move you make under the sheets with your partner adds to the level of pleasure during intercourse. With this, perhaps you are thinking about kissing and cuddling your partner, but let us tell you, foreplay goes far beyond that. Probably your better half already enjoys what you do to them in bed, but trying something new won't do any harm either. So, here are some incredible foreplay moves to get your partner going at any time!
Get touchy
"Physical touch is the language of love in an intimate relationship."
Use your hands to get your partner in the mood. A gentle physical touch is a way to show affection and love. You can caress their hair, move your hands around their neck, slip your fingers on their body, and indulge in different cuddling positions. Besides, you can also try giving them body massages to help them feel relaxed and comfortable so that their stress melts away.
Enjoy undressing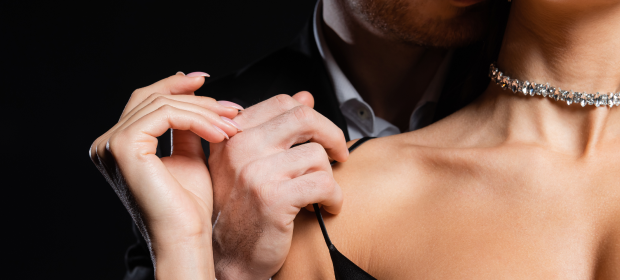 "Raising the bar of intimacy with fondling and undressing"
At first, this might sound unnecessary but believe us, you will start enjoying it eventually. Undressing your partner is one of the sexiest foreplay moves. So while you are making out next time, sensually move your hands and slowly undress your partner, followed by passionately kissing sensitive areas on their body.
Protection with pleasure
Of course, you don't want your partner to be afraid of experimenting with new things because they fear genital infection. You take your sexual experience to another level by using different types of condoms. Condoms not only act as barriers to sexually transmitted diseases but also ensure pleasurable lovemaking. Choose from the exotic range of Manforce condoms; from flavoured to dotted ones, plenty of options are available.
Keep whispering
While you make love to your partner, whisper sweet 'n' naughty things to spice up the session. You can begin by complimenting them on how they look in the clothes they are carrying, or by telling them about your fantasies about them. This will surely send shivers down their spine, making them want you irresistibly.
Without a doubt, an intense foreplay session can amplify your sexual experience, but it isn't all about physical intimacy. Foreplay is also the key to strengthening your connection with your loved one. Apart from these tips, you can try something kinkier like blindfolding, using sex toys, or stripteasing, depending on your level of comfort. Moreover, for ultimate pleasure, use the best condoms from Manforce and make your partner fall in love with you a little more.
At the same time, don't forget to communicate. Before you try something new, make sure you ask for their consent. Your efforts are useless if your partner and you aren't on the same page.