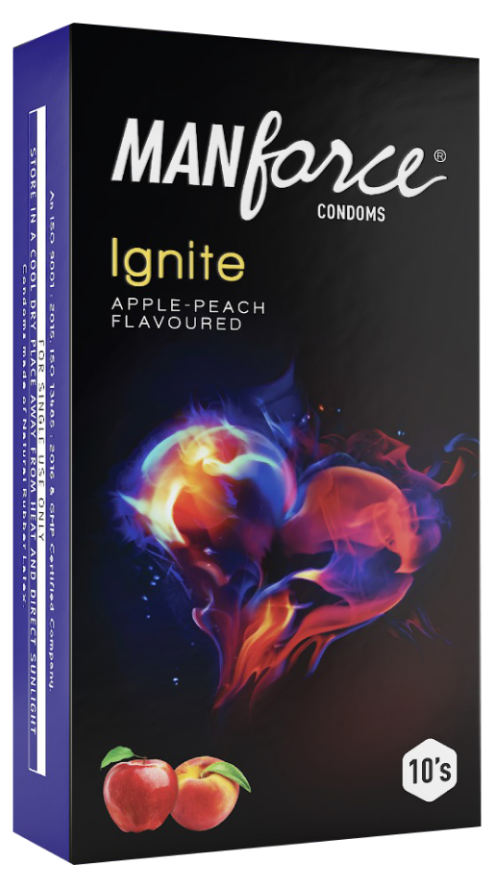 *As per IQVIA Retail Audit Data- MAT MAR 2023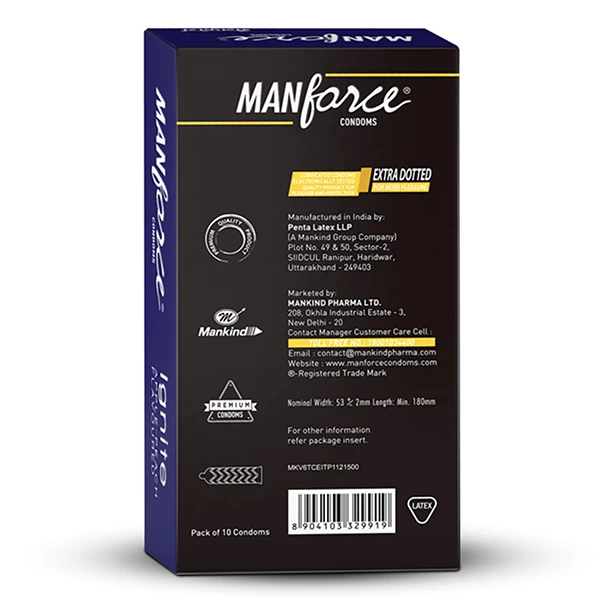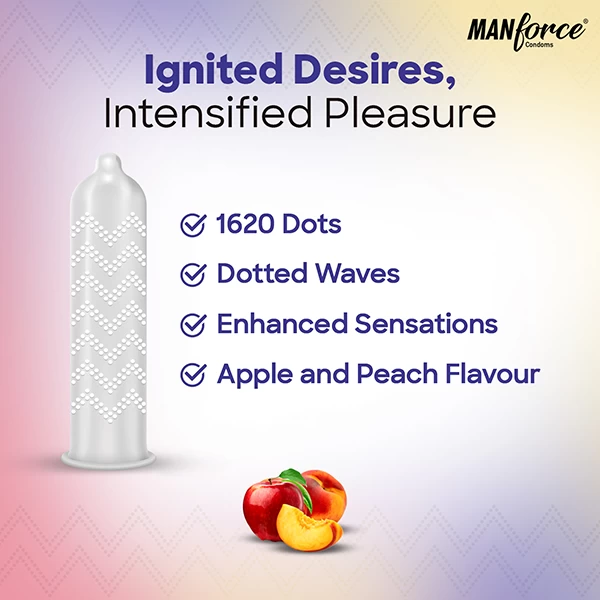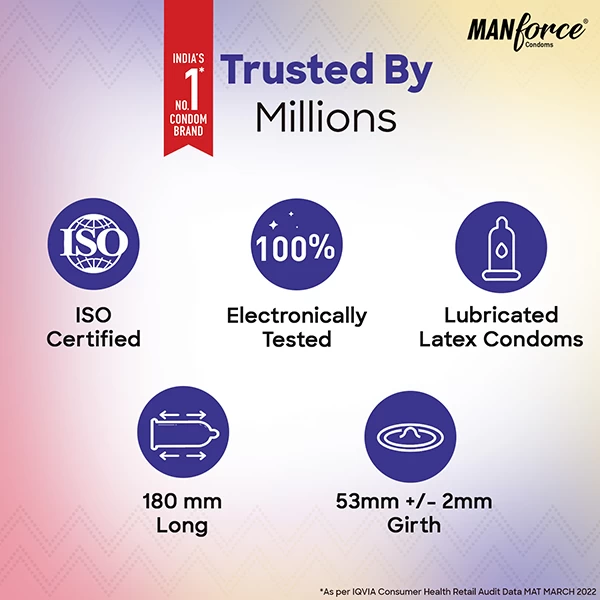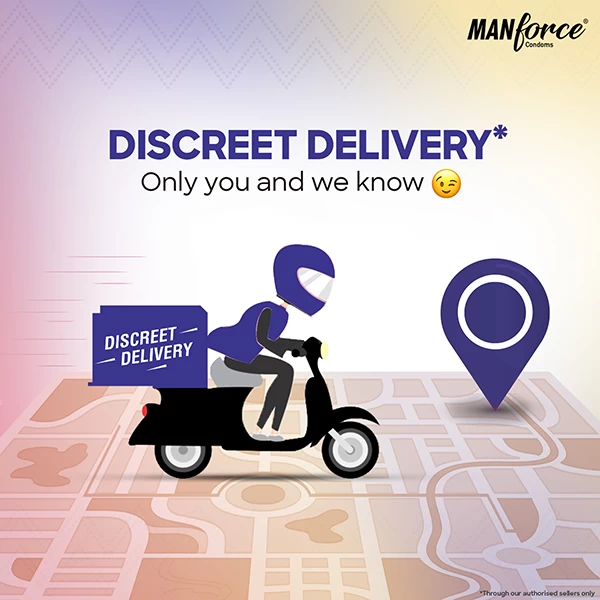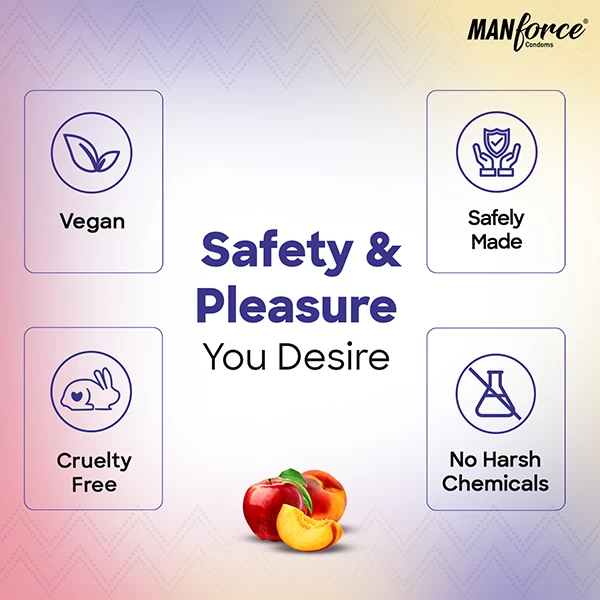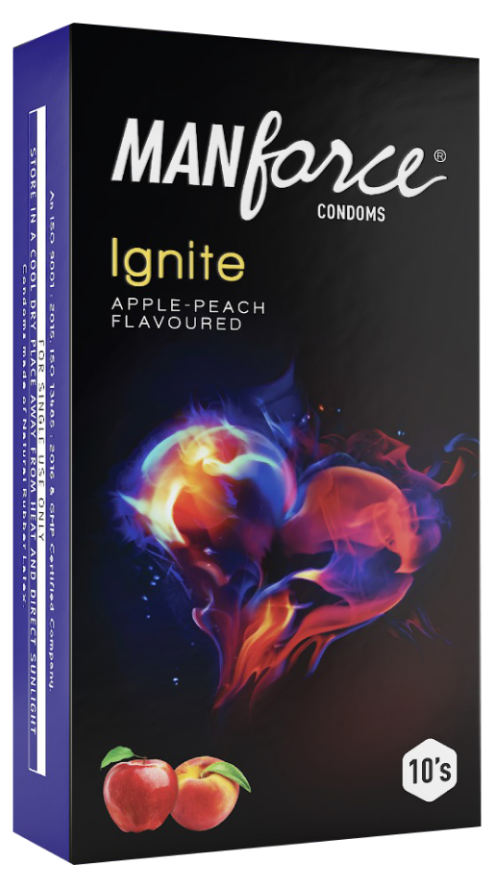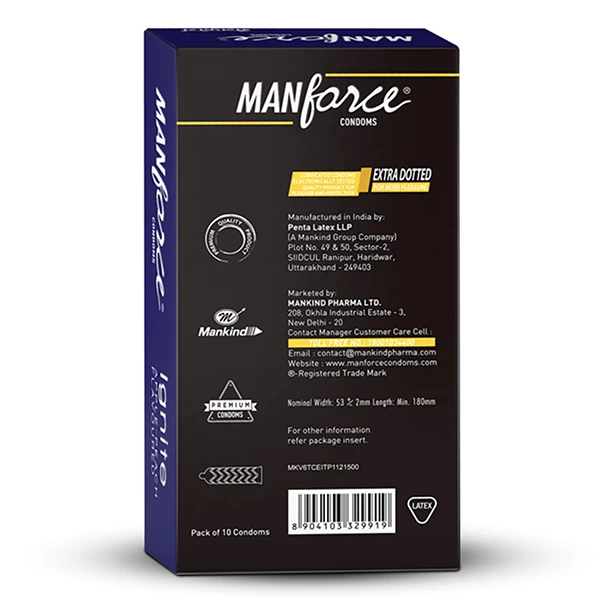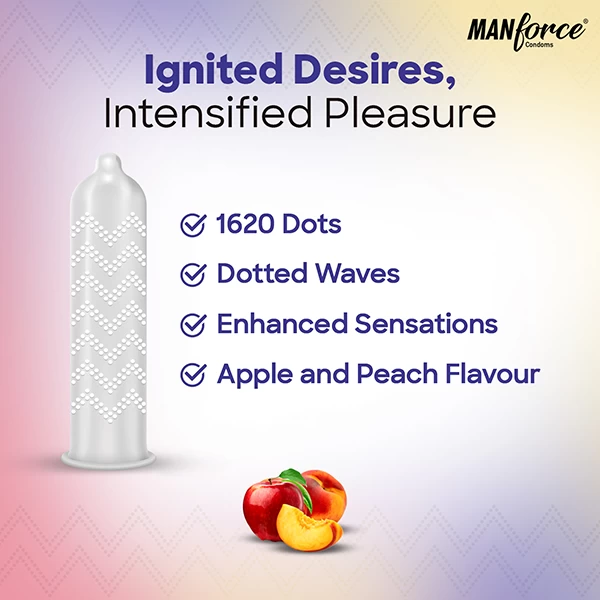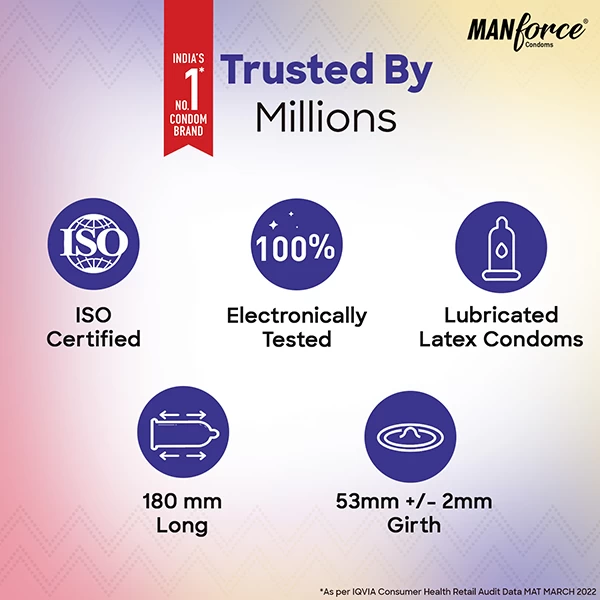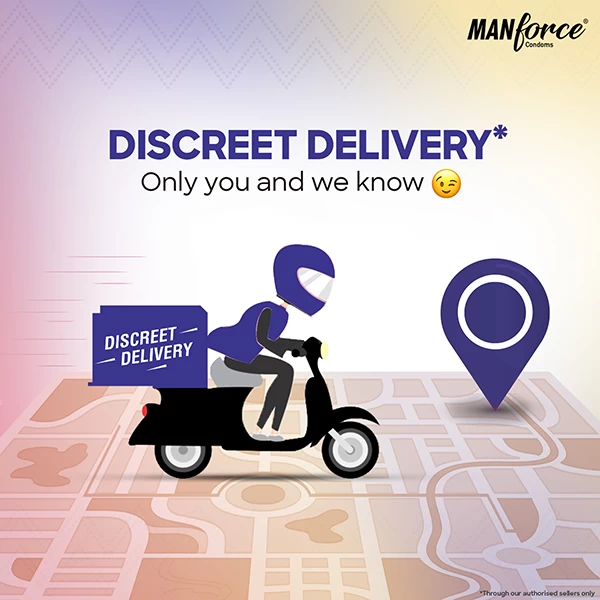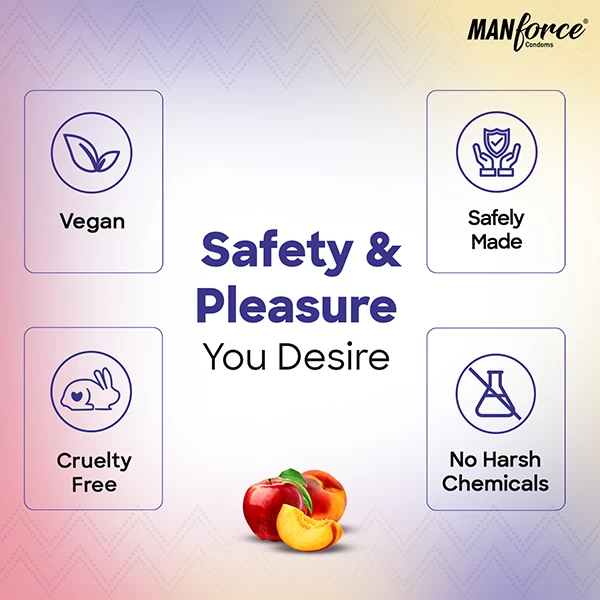 IGNITE
Dotted Condoms | Pack of 10 | Also available in Pack of 3
Embark on a journey of heightened pleasure with Manforce Ignite Condoms. Experience elevated sensations with 1620 dotted waves while indulging in the delectable Apple Peach Flavour. Ignite the flames of love and savour every moment, creating cherished memories in bed. Prepare to reach new heights of desire and indulge in the sweetest pleasures with Manforce Ignite Condoms.
Features
Dotted Waves Condoms
Apple-Peach Flavoured Condoms
Electronically Tested
Dotted Waves Condoms

Let desire soar as 1620 strategically placed dotted waves take stimulation to new heights.

Apple-Peach Flavoured Condoms

Let the flames of love soar as you cherish each moment with the flavour of apple and peach, creating sweet memories for a lifetime.

Lubricated Latex Condoms

Experience endless performance and enhanced pleasure with Manforce Ignite Lubricated Latex Condoms.

Electronically Tested

Feel confident and protected with Manforce Ignite Condoms which is electronically tested for your safety.

ISO Certified

Trust in the quality and safety of Manforce Ignite Condoms which are ISO certified to make your lovemaking session more fun.