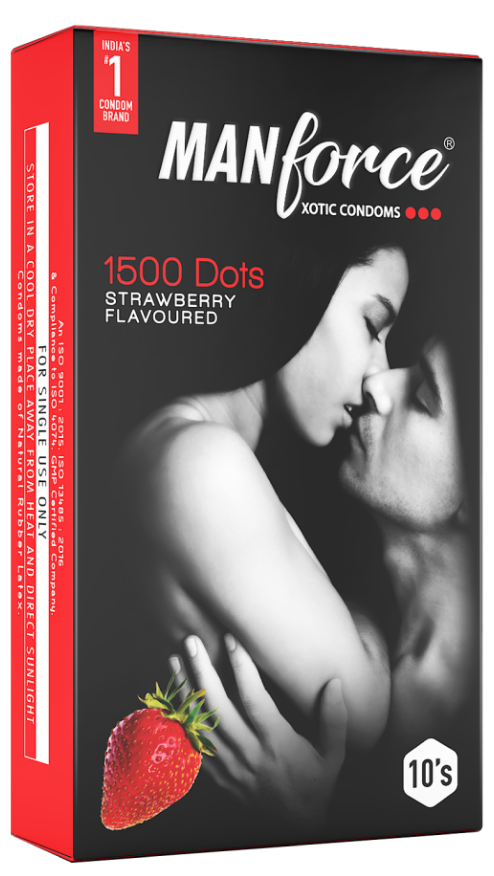 *As per IQVIA Retail Audit Data- MAT MAR 2023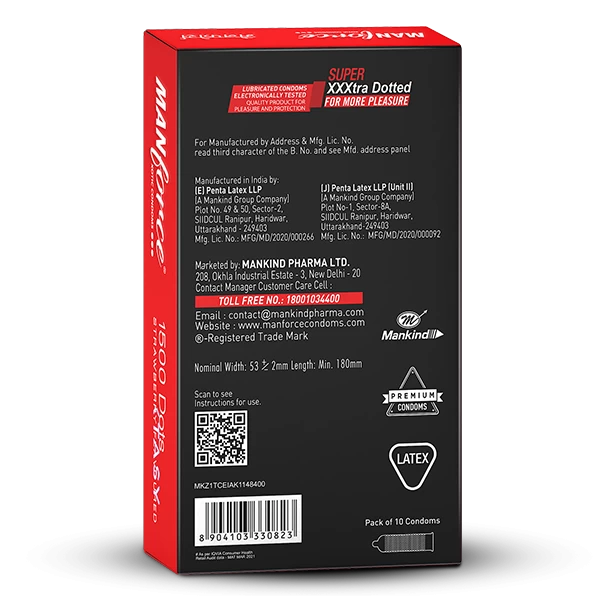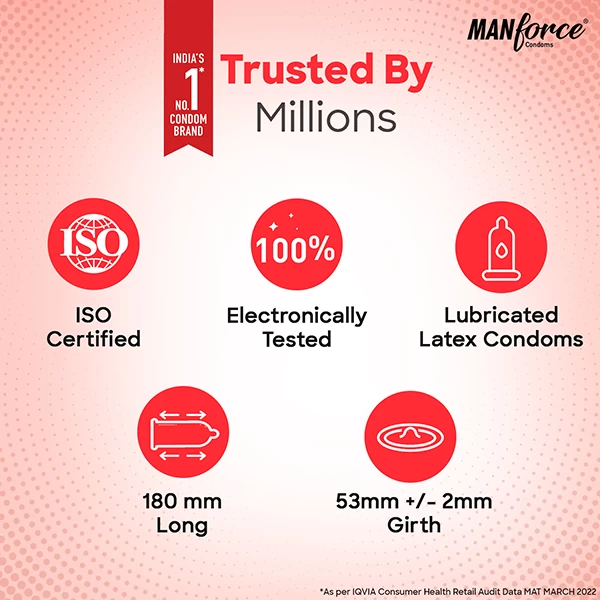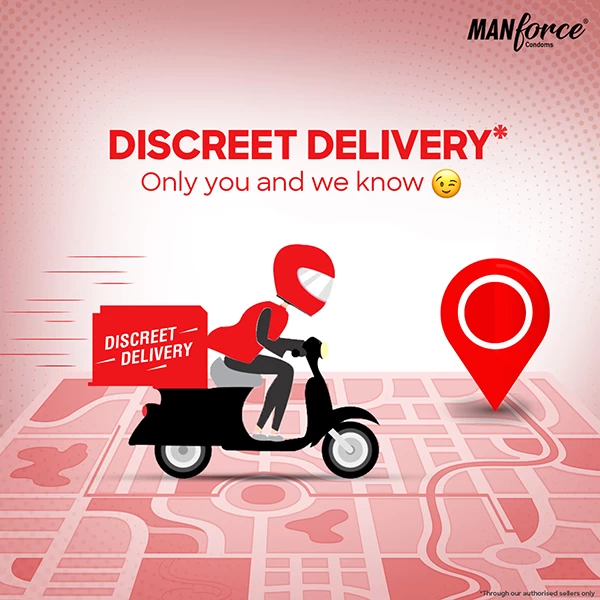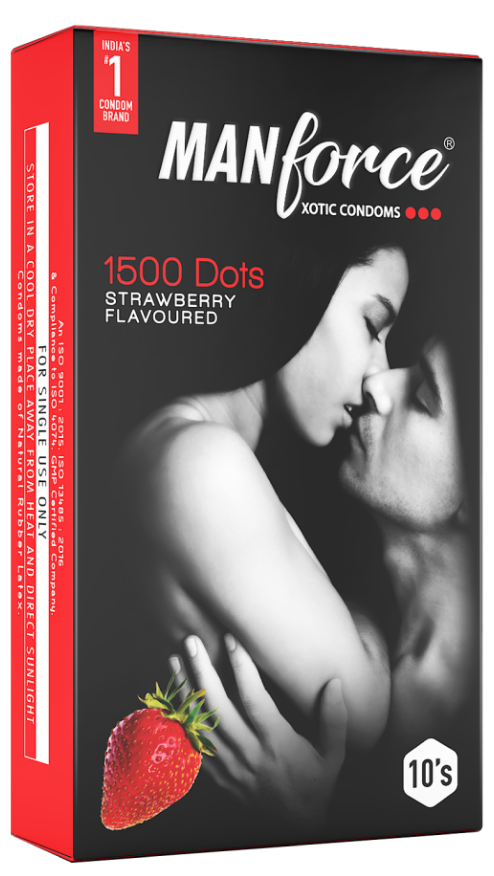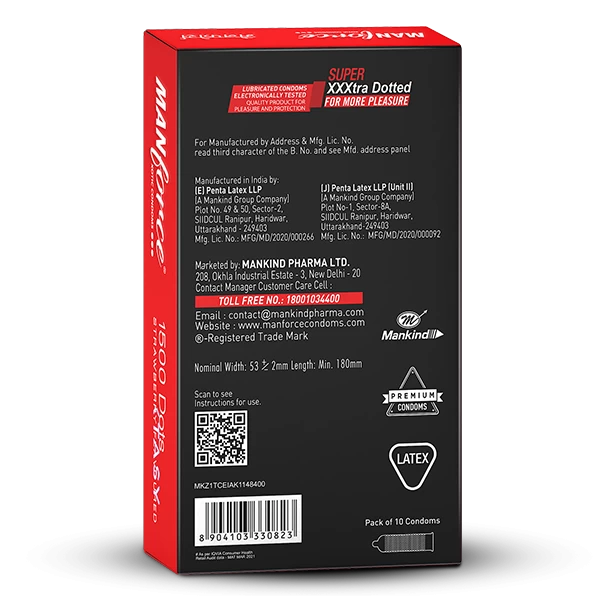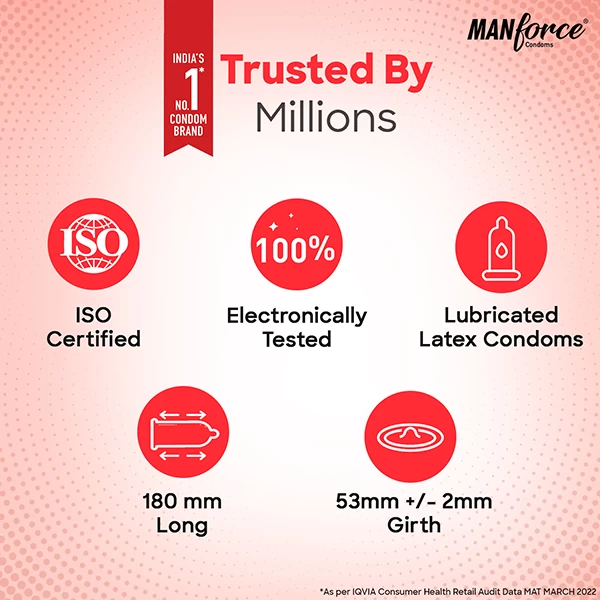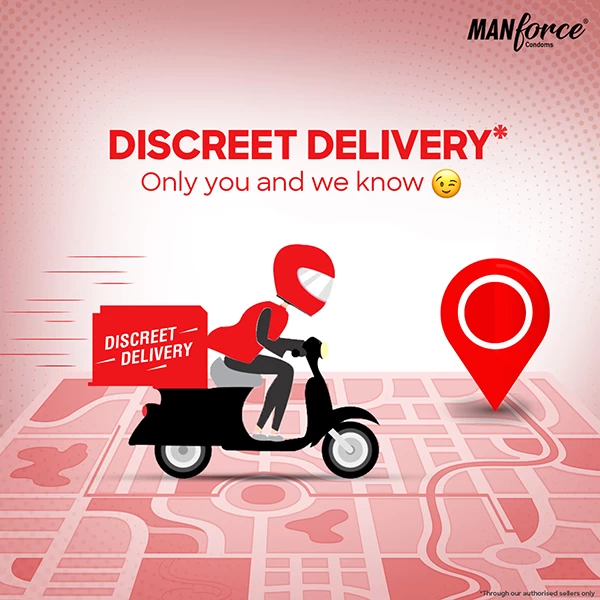 STRAWBERRY
Pack of 10 | Also available in Pack of 3
Introducing Manforce Strawberry Condoms, a delectable treat for your senses. Dive into a sea of pleasure with 1500 strategically placed dots that enhance every touch and intensify every moment. Indulge in the lusciousness of strawberry flavour, tantalizing your taste buds and adding a sweet twist to your intimate encounters. Get ready to unleash a deliciously delightful experience that will leave you craving for more.
Features
1500 stimulating dots
Strawberry Flavour
Electronically Tested
1500 Dots

Get ready to unleash a deliciously delightful experience with Manforce Strawberry Condoms that comes with 1500 dots.

Strawberry Flavour

Get ready to experience a burst of ecstasy with the tempting flavour of Manforce Strawberry Condoms.

Lubricated Latex Condoms

Experience endless performance and enhanced pleasure with Manforce Strawberry Lubricated Latex Condoms.

Electronically Tested

Feel confident and protected with Manforce Condoms which is electronically tested for your safety.

ISO Certified

Trust in the quality and safety of Manforce Condoms which are ISO certified to make your lovemaking session more fun.