*As per IQVIA Retail Audit Data- MAT MAR 2023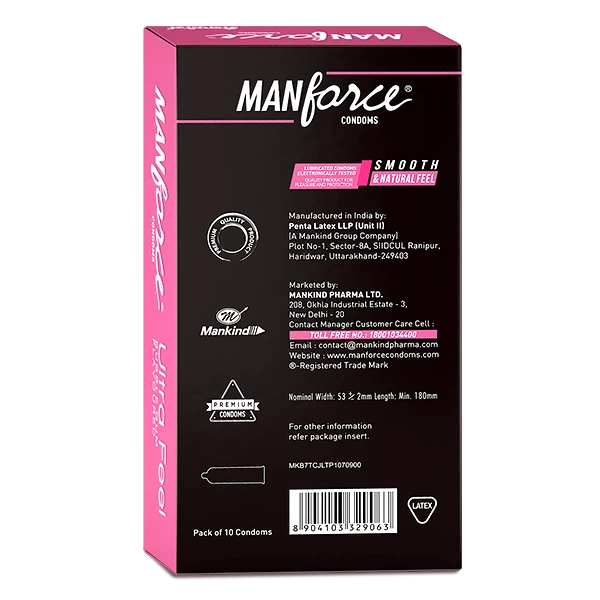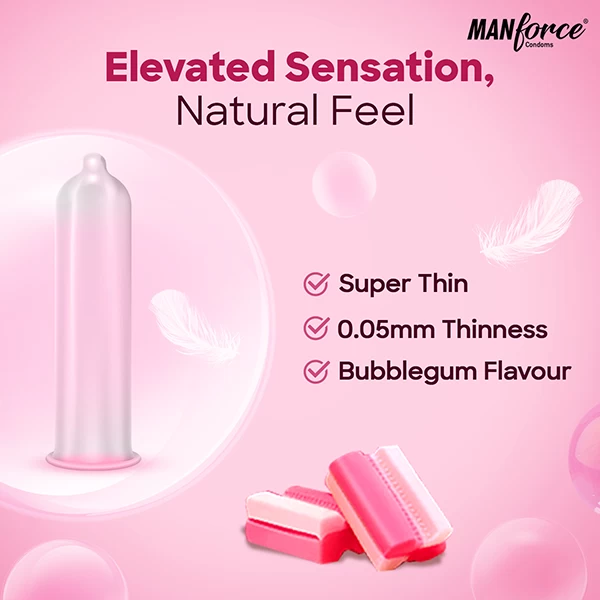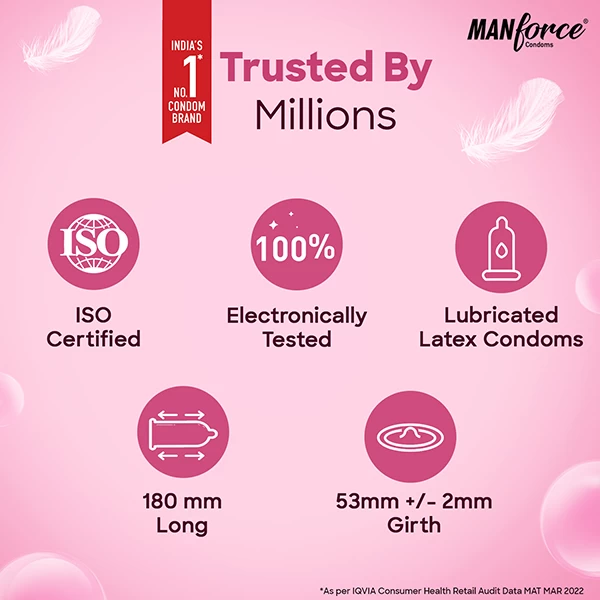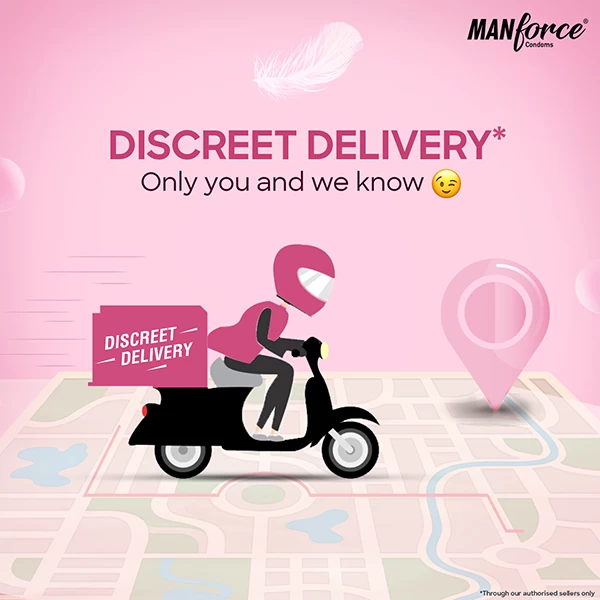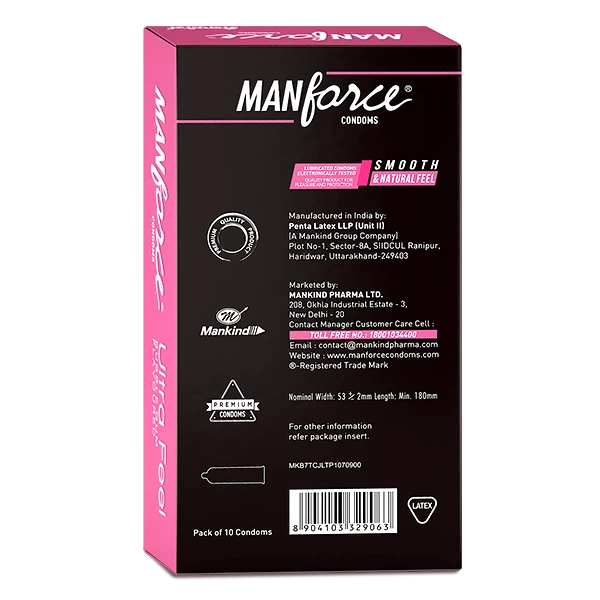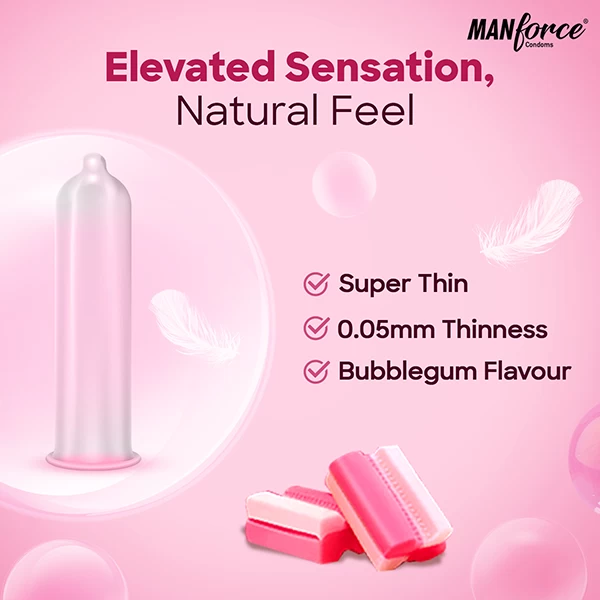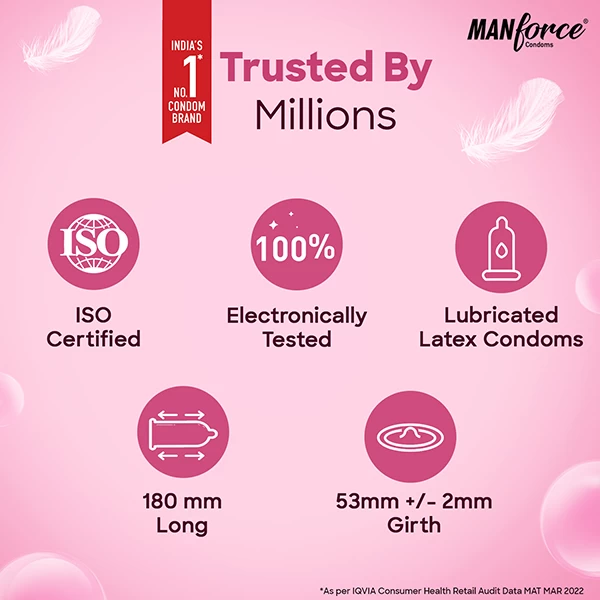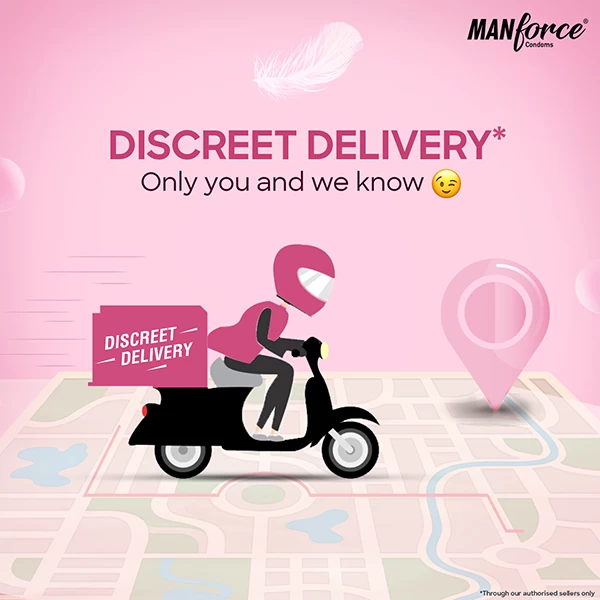 Ultra Feel
Super Thin Condoms | Pack of 10 | Also available in Pack of 3
Experience distraction-free, natural lovemaking with Manforce Ultra Feel Condoms. These super thin condoms, measuring only 0.5mm, offer a bubblegum flavour and a direct connection with your partner. With ample lubrication, indulge in pleasure-filled moments, enjoying every naughty touch and delightful friction. Expand your horizons of intimacy while ensuring protection from unwanted outcomes. Surrender to the ultimate pleasure of a seamless bond with Manforce Ultra Feel Condoms.
Features
Super Thin Condoms
Bubblegum Flavoured Condoms
Electronically Tested
Super Thin Condoms

Designed for a genuine connection, these super-thin condoms, measure only 0.5mm.

Bubblegum Flavoured Condoms

With the flavour of bubblegum, enjoy the warmth of a direct bond as if nothing separates you and your partner.

Lubricated Latex Condoms

Experience endless performance and enhanced pleasure with Manforce Ultra Feel Lubricated Latex Condoms.

Electronically Tested

Feel confident and protected with Manforce Ultra Feel Condoms which is electronically tested for your safety.

ISO Certified

Trust in the quality and safety of Manforce Ultra Feel Condoms which are ISO certified to make your lovemaking session more fun.